Our Story
In early 2020, we created Texas Hill Country Provisions (aka THC Provisions) as an outlet to make thoughtfully designed products inspired by the most magical aspects of Texas.
Since the inception of the THC Provisions brand, we've fantasized about the day we'd be able to make actual THC products in Texas. As we've educated ourselves on the Texas hemp industry, and the opportunity to make high quality legal edibles, this fantasy has become a reality.
Legal Cannabis In Texas?
In 2018, Congress passed a Federal Farm Bill that legalized the cultivation and sale of hemp-derived products containing less than 0.3% Delta-9 THC. After the passage of the Farm Bill, the hemp industry exploded, and a wide range of hemp products emerged on the market.
The most popular among these products are hemp-infused edibles containing the same classic cannabinoids found in recreational and medicinal marijuana (i.e., delta-9 THC, CBD, etc.). Limited regulations around hemp have led to a barrage of fly-by-night companies selling questionable products to make a quick buck. The market is littered with low-quality products that use synthetic cannabinoids and chemical extraction to keep costs down.
100% Organically Grown & Handcrafted In The Hill Country
Our Rosin Gummies are made with 100% organically grown Texas hemp and handcrafted in the Hill Country using all organic ingredients. Our solvent-free rosin extraction process preserves the unique cannabinoid profiles of each specially selected strain, allowing us to create end products that are naturally indica, sativa, and hybrid.
Each Texas-inspired flavor includes a unique full-spectrum mix of naturally occurring cannabinoids. Each gummy contains approximately 7mg* of good ol' fashioned delta-9 THC, which we find is a perfectly chill dose.**
These are the cleanest, tastiest, and most effective cannabis edibles you'll find anywhere in Texas. Learn more about our process »
Give 'em a try and let us know what you think!
WARNING: Our cannabis products are NOT intended for use under the age of 21. Not recommended for daily use. DO NOT mix with alcohol. Consult your doctor before using this product. Keep out of the reach of children. Do not use if pregnant, lactating, suffering from medical conditions, taking medications, or under the age of 21.

* Our delta-9 THC is extracted from 100% federally legal hemp and does not contain more than 0.3% Delta-9 THC.

** Everyone reacts to THC differently. We highly recommend starting with ½ a gummy and waiting 3 hours to see how it affects you.
Try our organic rosin gummies
The cleanest, tastiest, and most effective cannabis edibles in Texas.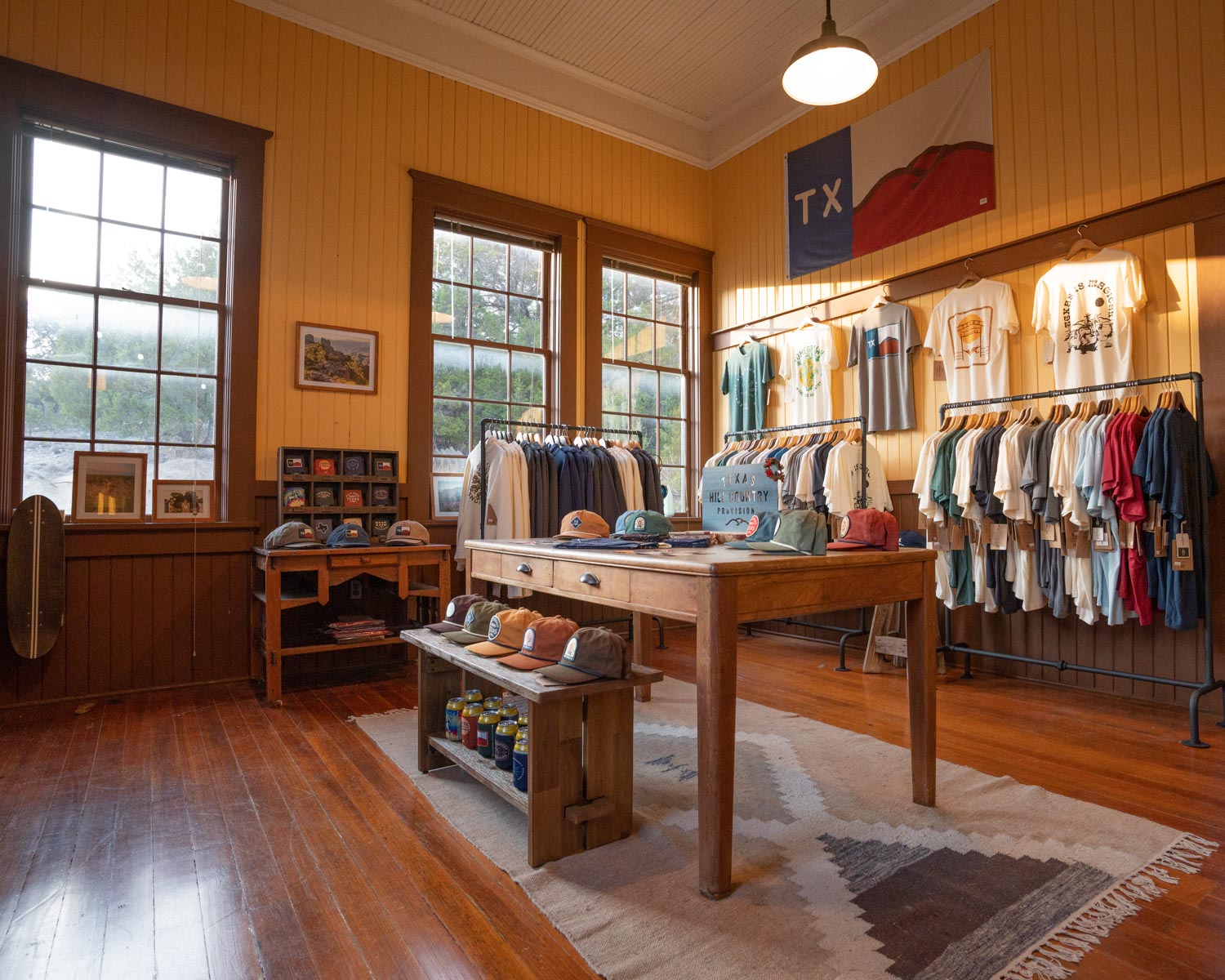 Visit Our Shop In South Austin
Open Mon-Fri 10am to 4pm
THC Provisions HQ Shop
9300 HWY 290 W
BLDG B
Austin, Texas 78736
Get Directions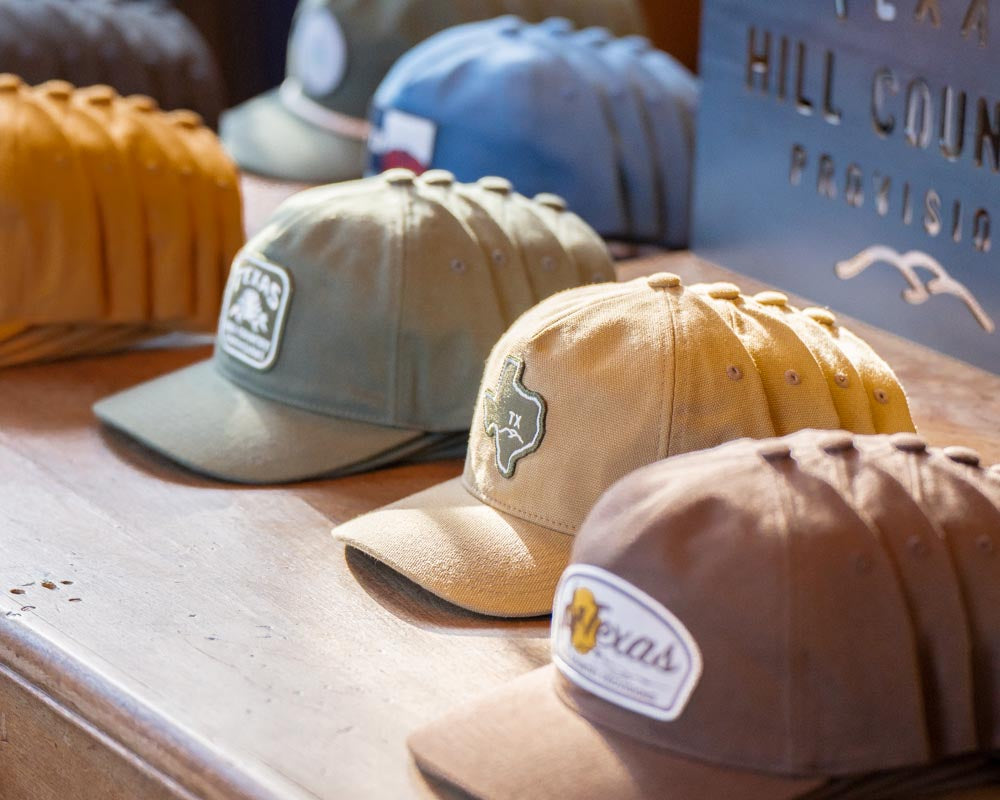 Texas Hill Country Provisions Hats & Apparel
We also make high quality Texas-inspired hats and apparel, designed at our studio in south Austin.
Shop Our Apparel