Full-Spectrum Indica
Prickly Pear Rosin Gummies
Slip into a Chill Country state-of-mind with our perfectly mellow indica rosin gummies. Organically grown and rosin pressed in the Hill Country using select indica strains. Made with all organic ingredients, and flavored with real organic prickly pears.

Product Details

Appx. 7mg Delta-9 THC & 7mg CBD per gummy
All organic ingredients
Vegan & gluten-free
Ingredients

organic pectin, all-natural sodium citrate, organic citric acid, organic cane sugar, organic tapioca syrup, organic prickly pears, organic coloring, organic hemp rosin

ALLERGENS: None
Third-Party Lab Tested

All of our edibles are lab tested for purity and regulatory compliance through a third-party DEA certified lab.
Share
NOTICE: Our delta-9 THC is extracted from 100% federally legal hemp and does not contain more than 0.3% Delta-9 THC on a dry weight basis.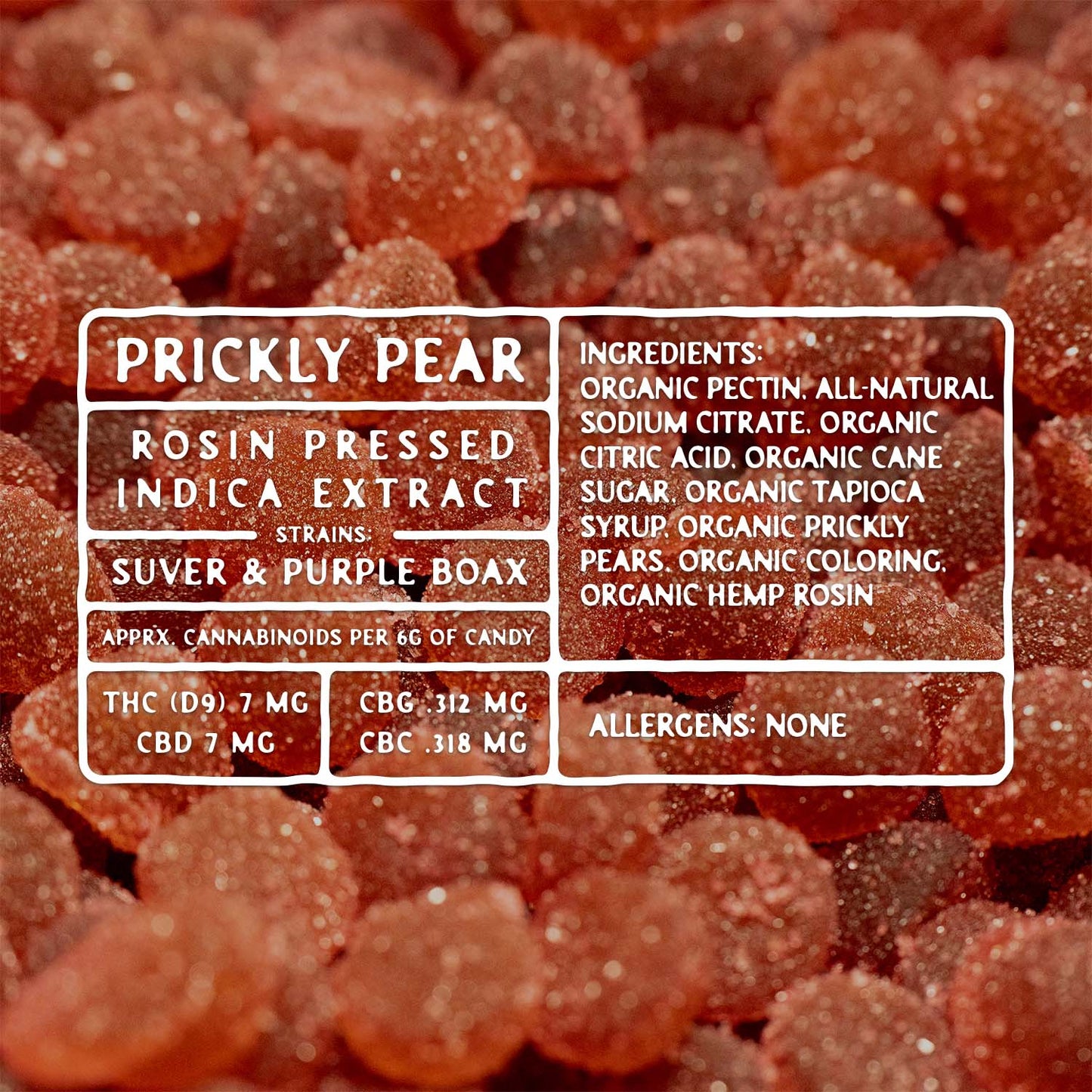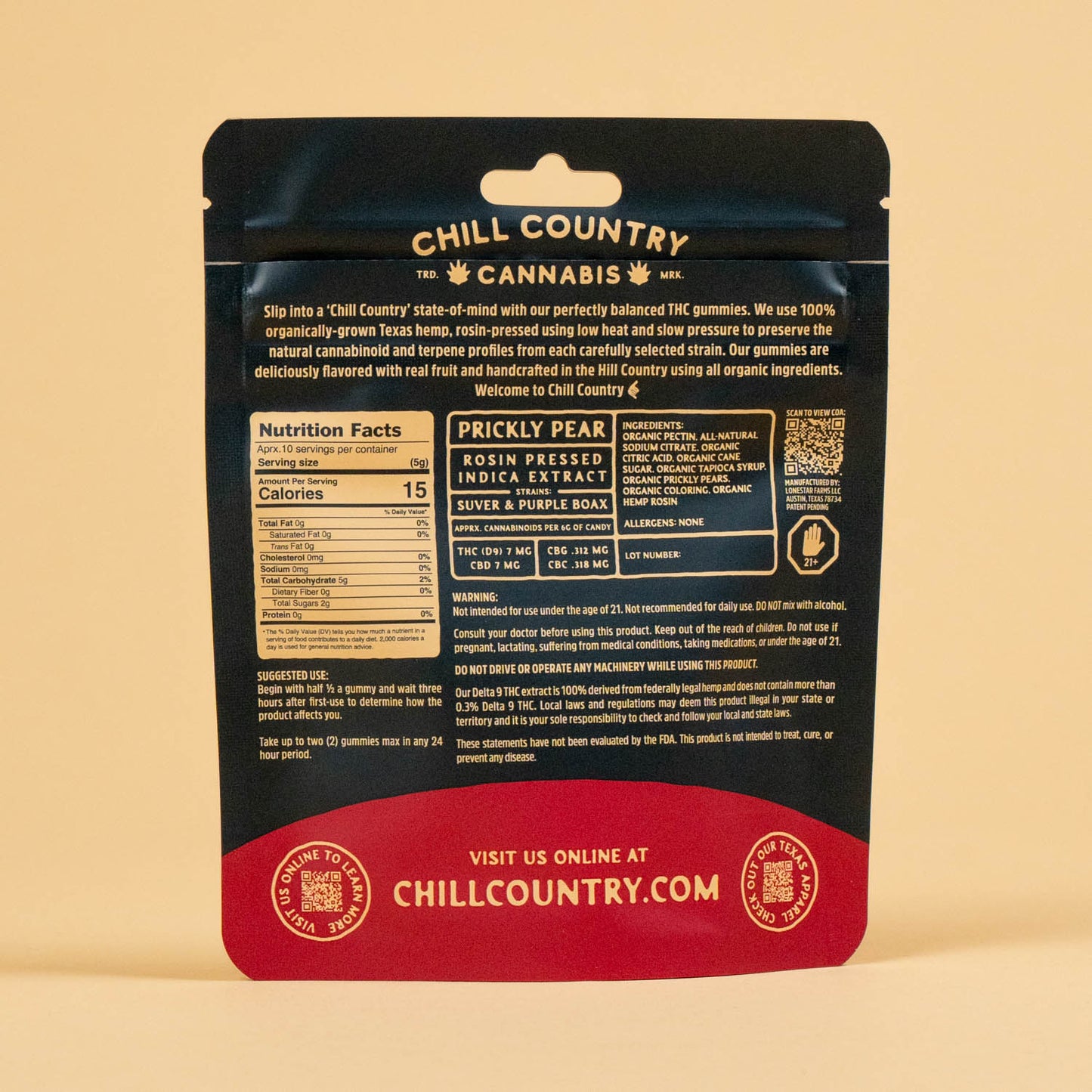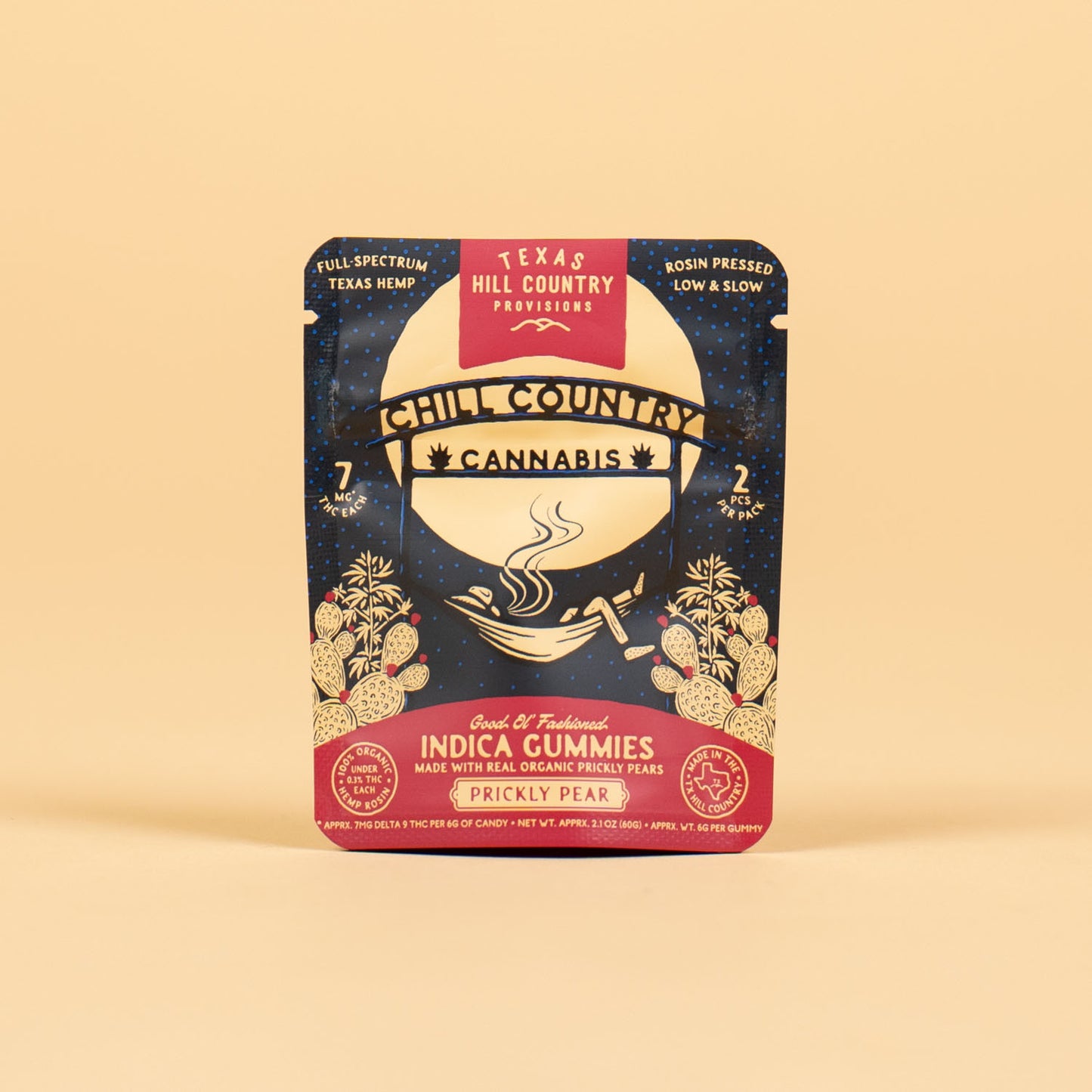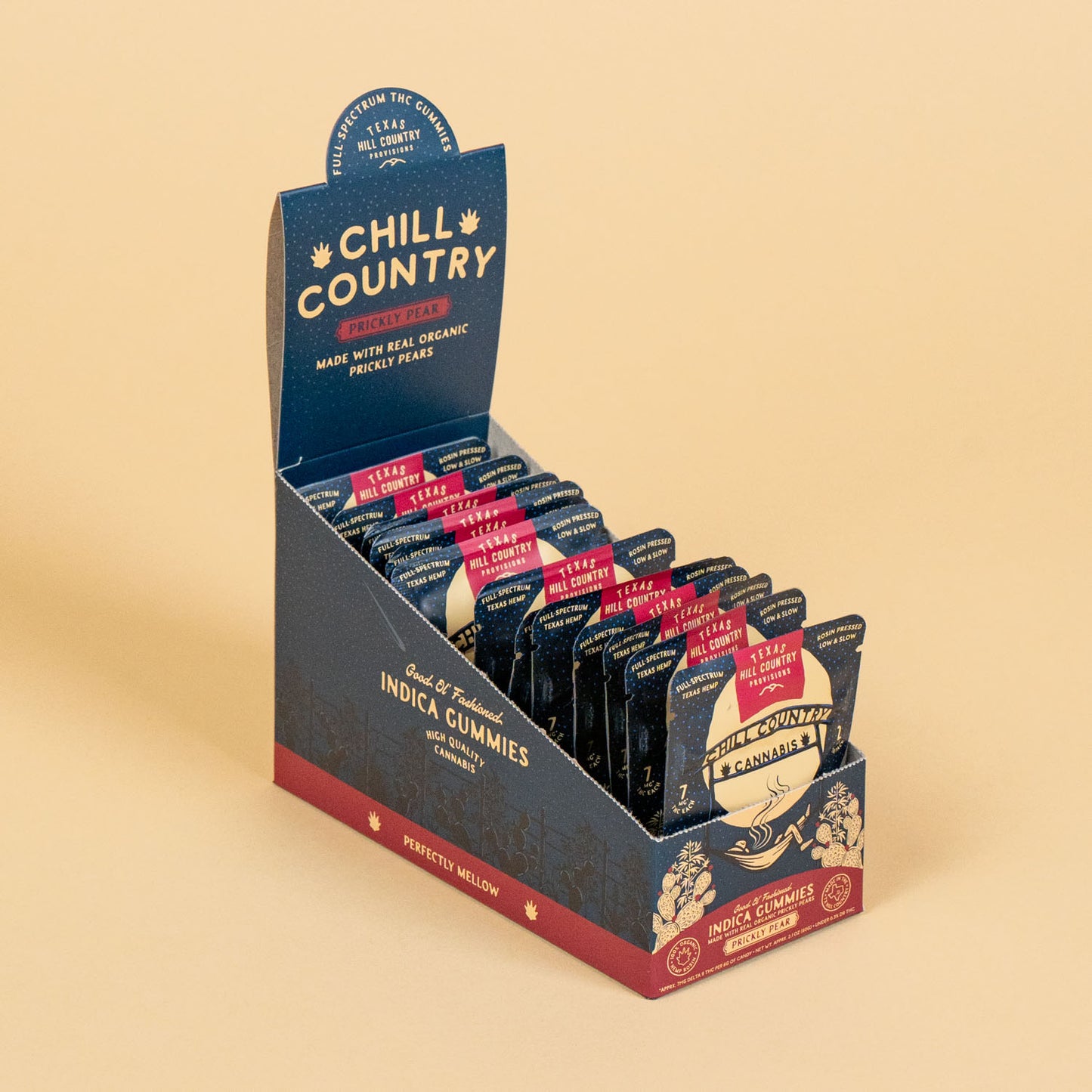 Customer Reviews
We love 'em, our customers love 'em, and you're gonna love 'em too.
LEGAL CANNABIS IN TEXAS?
Yep, and we've got the good stuff.
In 2018, congress passed a Federal Farm Bill that legalized the cultivation and sale of hemp-derived products containing less than 0.3% Delta-9 THC on a dry weight basis.
Our Rosin Gummies are well within the legal threshold. Each gummy contains the full-spectrum of naturally occurring cannabinoids and terpenes, with approximately 7mg of natural delta 9 THC (not to be confused with delta-8)
They're the cleanest, tastiest, and most effective edibles you'll find anywhere in Texas (or elsewhere), and we're so excited to share them with y'all!
LEARN MORE ABOUT US & OUR PROCESS
We take extra care during each step of the process to ensure that our edibles are of the highest quality.